MT Expert: People - Leaders! Build more entrepreneurial cultures
Businesses leaders must instill an entrepreneurial culture across their organisations, be they big or small, cottage industry or international, in order to succeed in the current climate, says leadership expert Nicky Little.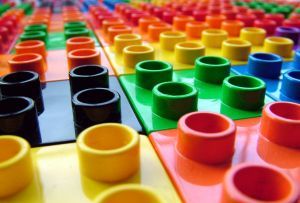 As Global Entrepreneurship Week draws to a close, it's important to note that entrepreneurship is not just about the small business owners. Many successful, large corporate organisations have an entrepreneurial culture. They encourage innovation and risk-taking. However, the economic downturn has resulted in many major organisations becoming more cautious and risk-averse. So how can leaders create more entrepreneurial cultures?

Behaving like an entrepreneur within a large corporate organisation is often called intrapreneurship. Intrapreneurs are entrepreneurs inside organisations, keen to take responsibility for turning ideas into profitable reality through creative thinking, risk-taking and innovation. Leaders can create a culture where this is the norm by engaging employees with a clear and compelling vision, giving them freedom – including the freedom to make mistakes – and being open and supportive.

A great example of this type of organisation is Google. One of the world's most-admired, groundbreaking and successful companies, Google was co-founded by entrepreneurial students Larry Page and Sergey Brin and is renowned for its informal culture where employees can spend up to 20% of their time pursuing projects of their choice. The organisation regularly tops lists of the best companies to work for. Its corporate philosophy includes the principles 'work should be challenging and the challenge should be fun', and 'you can be serious without a suit'.

Richard Branson is one of the UK's highest-profile entrepreneurs and his Virgin Group is a diverse conglomerate of over 400 companies. Despite this diversity, there is a group-wide philosophy firmly linked to Branson's own belief in 'setting myself huge, apparently unachievable challenges and trying to rise above them...from the perspective of wanting to live life to the full.' Branson is unafraid to try new things and enter new markets, and has taken many notable risks, such as launching airline and train businesses. He has always said that he sees failure as something to learn from.
This entrepreneurial spirit attracts both employees and customers to Virgin.

The aim of Global Entrepreneurship Week is to create conversations about entrepreneurship which will help to stimulate people to share ideas and address issues. I suspect this will come naturally in most of the small and medium sized businesses that do so much to drive the economy. In large corporate organisations however, these conversations may not always flow so easily.

The sticking point is whether leaders in our larger organisations have the courage to encourage and enable their colleagues to see new challenges, take measured risks, and turn creativity into business opportunities. I see a great deal of fear at the moment in some of these organisations, for understandable reasons, given the economic situation. So the first step for these leaders is to reduce that fear, to avoid punishing mistakes, and to reward those who take calculated risks - whether or not they are immediately successful.

Nicky Little is head of leadership development at Cirrus