MT Expert: People - Why it's best to keep business in the family
Blood is thicker than water, even in business, says Dr Rahul Nanda.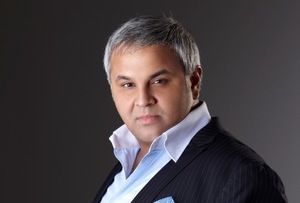 There are many benefits to running and working within a family business. The family unit lends itself to a more supportive framework in which to grow your business, even in today's harsh, recessive world.

One of the reasons why a great number of family-run businesses have survived the financial crisis, while other establishments have suffered, is that all members of a family business are bound by more than just commercial interst. Their core fundamental entrepreneurial values, such as commitment and loyalty, are bolstered by their family ties, which improves stability and adds consistency through these uncertain times.

Another great advantage of working in a family business is the trust issue. When you work with family members, people you have grown up with, know well and are emotionally bonded to, there is a huge amount of mutual trust - far more than you would find in non-blood-related businesses.
This level of trust and reassurance, which is unique to family businesses, is crucial to taking a long-term view in business. Conversely, family-run businesses can also have more confidence in short-term risk-taking, for the same reason. They are trusted to take the plunge.
All team members in a family-run business know that they all have a long-term commitment to the company. They all want to achieve great things for each other and work towards joint goals for the business. It's an absence of selfishness and a movement towards democratic enterprise. Family members aren't just out to improve their own careers and reach personal goals.

Research has also shown that entrepreneurs who work in a family business environment are much more focused on growing their businesses. The focus on family and teamwork within the business helps them to really identify with their customers. Family businesses are often brilliant at adding that personal touch to marketing and communications. Customers are also more likely to be loyal to a family business: they get to know and trust the team over a long period of time, rather than dealing with ever-changing individuals in a regular company.