MT EXPERT: How to recruit using LinkedIn
LinkedIn hit 15 million members in the UK this week. MT asked Richard George, its spokesperson, for his top tips for using it to recruit.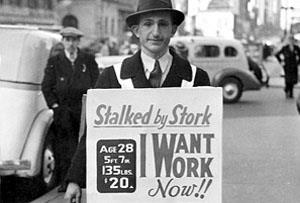 With 15 million members in the UK and 277 million worldwide, LinkedIn is a great place for companies to discover and compare candidates from across the world at the click of a button. But as green shoots emerge and confidence returns in the UK, competition to attract the best and brightest is fiercer than ever for companies of all sizes.

So, how can you use LinkedIn to hire great people? Here are three tips to consider:
Don't sit back, lean forwards
At any one time, only one in every five people are actively looking for a new job. But don't let that fool you into thinking people who aren't looking for a new job aren't interested – about three quarters of these 'passive candidates' are open to hearing about job offers.

Instead of waiting around for the perfect candidate to become available, be proactive and start building a relationship with them – invite them for a coffee and introduce them to your business. Even if they're not ready to make the move straight away, our research shows passive candidates are 120% more likely to want to make an impact on a team and a third more likely to want challenging work, so they can be worth the wait.

If you build up a list of potentials, you'll be able to move more quickly whenever you do have a vacancy to fill, instead of having to settle for second-best.
Be discoverable
When top candidates do come on to the market, you can bet they're in high demand. That means they can afford to be picky about who they work for – and they are, with our research showing reputation is the most important factor for people when choosing a new employer. So make sure they know who you are and what your company stands for.

Having something as simple as a 'working for us' section on your website is a great way to demonstrate what your company is like as a workplace. Using professional networks to build up your image as an employer is also useful when engaging potential candidates while they're in a professional frame of mind.