MT Expert: Do religious symbols have a place at work?
For some, the displaying of religious symbols, such as crucifixes, is a very important part of their life, at home and at work. However, this can cause issues in the workplace. Employment lawyer Ann Bevitt has the lowdown.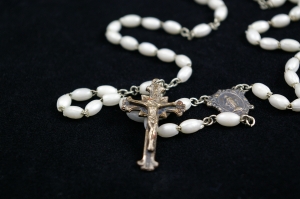 As British offices have become more culturally diverse, there has been increasing confusion as to whether religious symbols should be allowed in the modern workplace. Are employers who allow their employees to openly tout their devotion to Islam, Buddism, Christianity or the Flying Spaghetti Monster putting themselevs at risk of being sued?
Luckily, we have recently had some very helpful guidance from the European Court of Human Rights (ECHR) which issued its long awaited judgment in the case of Eweida and Others v The United Kingdom.

This case dealt with the joint complaint of four employees that the UK had failed to protect their right to manifest their religion and be protected against discrimination under Articles 9 and 14 of the European Convention of Human Rights (Convention).

Two of these employees were complaining that they had been discriminated against because of their wearing of religious symbols at work.

The complainants
Nadia Eweida, a British Airways flight attendant and Coptic Christian, left work in October 2006 after being told her necklace broke BA's uniform code. BA subsequently altered its uniform policy to allow staff to display faith or charity symbols, and Ms Eweida returned to work in February 2007 but was not paid for the time she was absent. She sued BA for religious discrimination and the ECHR found in her favour, ruling that BA had breached her human rights when it banned her from wearing a crucifix at work.

However, Shirley Chaplin, a Christian nurse, was dismissed by her NHS employer for refusing to remove a cross on a necklace. She too took her case to the ECHR but her complaint was rejected.

So is that a yes or a no to crucifixes at work?