MT Expert: How to survive an MBA
Henley Business School's Jon Foster-Pedley has 10 tips for surviving your MBA course. You can study without sacrificing your family life, he says, if you follow these simple rules.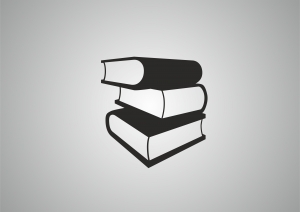 MBA's are notorious for causing disruptions to one's lifestyle, family and work balance. But there are a few things that you can do to make undertaking an MBA a more manageable and enjoyable experience:
1. Put aside time to meet with current and graduated students to hear their opinions and views about their MBA experience. This will clear up any preconceived ideas or unrealistic expectations that you might have about the research that you have been doing.

2. Confirm with your employer if they assist employees with tuition reimbursement or time-off during the programme. It's important to understand in advance if your company is supportive of part-time education.

3. Choose an internationally accredited school. These provide rigourous and independent audits ensuring that standards, systems, quality and ethos are sound, relieving you of unnecessary stress.
4. Ensure that you discuss your plans with your partner as the level of satisfaction that you experience in your personal life will have a big impact on whether you successfully complete your MBA programme.

5. Be organised about your studies. Devise a personal timetable that leaves time for family activities. It is not realistic to assume that you will spend all your time studying.

6. That said, make sure you take advantage of the infrastructure offered by your school when it comes to attending networking events with fellow students, companies and other institutions. MBAs aren't just about cramming - you need to leverage all the benefits of your MBA programme to the fullest.

7. Create a healthy physical routine by getting enough sleep, eating a well-balanced diet, exercising and maintaining a positive mindset. All these factors will contribute to how well you progress with your MBA programme.

8. Can you afford it? Ensure that you have undertaken a thorough evaluation of your financial resources that are required to complete the course. If cash is tight, create a budget and stick to it.

9. Don't look at your marks as a personal attack on your character. That is the fastest way to burn out. Create an open channel of communication between yourself and your teachers. Ask for feedback if you are confused about why certain marks were allocated and be prepared to listen and seek learning in the feedback.

10. Don't give into anxiety or stress easily. Aim to stay focused and calm. Perseverance and tenacity are two important personality traits that will benefit you in the long run.