MT EXPERT: How to target Super Shoppers
Super Shoppers make up 18% of consumers but account for 70% of retail spend. eBay's Tanya Lawler explains how brands can target this group (credit card companies, stay back).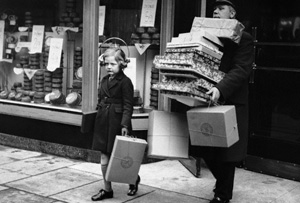 Led by mobile, a commerce revolution is under way. How we shop has transformed, creating a powerful new type of consumer: the 'Super Shopper'.

Findings from a new major Deloitte study, commissioned by eBay, shows these spend-happy consumers make up 18% of shoppers, but account for up to 70% of total UK retail spend: over £200bn in 2013.

Predominantly 25-44, working and in the AB social grade, these men and women aren't constrained by geography or store opening hours: they shop anywhere, anytime, in ways which suit their busy lives. For them, shopping is less about location and more about engagement as their shopping blurs between offline and online.
How to identify a super shopper
1. They're Busy. Super Shoppers benefit decide when and where they shop, through features like stock checking and click and collect, and brands' mobile and social media offers

2. They're savvy. They are 30% more likely to do their research online before visiting a store - the value of these purchases can be up to 50% more than those purchased through a single channel

3. They're mobile. They are also almost twice as likely to shop on a smartphone or tablet comparing prices and browsing online ranges, whilst perusing in store
Our shopping list for attracting high-value consumers
Great retailers and brands are led by their customers and respond to new shopping behaviours. Here's how to ensnare a Super Shopper: