MT EXPERT: The three things you need to know to make a merger work
Now M&A activity is picking up again, it's time for business leaders to revisit the three fundamentals of merger integration, says Niamh Dawson.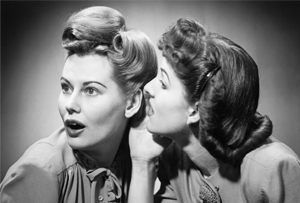 Even a glance at the headlines tells us mergers are back on the business menu – and many of the deals are whoppers. Cross-border deals are heading north too: in 2014's first three months, UK companies did 315% more outbound deals than in the same period last year, according to Mergermarket.

But the bigger question is how many of today's deals will still look sparkly five years from now. The truth is, M&A activity typically destroys shareholder value. BCG's research confirms about two-thirds of all public takeovers wreck long-term value for the acquirer. The Achilles' heel? It's during post-merger integration where things often go awry.

There are crucial questions. How much have business leaders learned about successful deal integration since the last wave of M&A activity? Are today's acquirers about to be tripped up by the same issues?

The problem is that nowadays the stakes are higher. Mergers are becoming more complex as the global economy becomes more connected—more customer segments, greater talent mobility, proliferating product categories and channels. Moreover, investors expect savings tout de suite, typically 12 to 24 months after a deal has been inked. The longer it takes to integrate the target, the more likely that management will get distracted, potential savings will go unrealised, and key staff will answer the headhunters' calls and walk.

Now the stakes are that much higher, the most important points when it comes to successfully merging to companies bear repeating. So consider this a refresher course in the fundamentals of value-rich deals done right:
1. Set the direction
In my experience, many acquirers do terrific jobs of declaring overall synergy targets upfront, but they aren't always clear enough about the breakdown of those targets as the integration proceeds.

I also find that direction-setting can be more aspiration than execution, because the hard work of deal-making can become confused with day-to-day operations priorities. Best-practice mergers always manage integration as a discrete process, and they set up and rely on well-organised teams that include a dedicated management office.

The other factor that can sometimes derail direction-setting is inadequate involvement of the top management team. I don't mean that the whole executive suite has to be roped in for the duration of the deal. But best practice shows that on a large deal it makes sense to have a broad-based steering committee overseeing the management office's activities, and ensuring senior leadership is highly visible, active when needed, and truly committed to the integration until it's complete.
2. Capture the value
This feels like a no-brainer, but it's an area where lots of acquirers' leadership teams don't get it quite right. Capturing the value certainly means big efforts to retain customers when they may be feeling wobbly about what your deal means for them.

But that's not all that's needed. This second imperative digs into the details of planning for syneries in revenue (not just in costs) and flags the need to define explicit cost and revenue targets and revisit them continually throughout the integration.

Executives might start with concepts of, say, the 10% revenue gain they anticipate from selling the target company's products to their current customers, but they lack detailed deconstructions of how those revenues will be won, in which product categories, to which customer segments, by which sales people. That's the level of detail needed to realise the value in the deal.