MT EXPERT: Top tips on digital marketing in China
From dealing with state censorship to grappling with local social media platforms - digital marketing in China is a different beast, argues Ben Dansie, chief executive of communications agency Omobono.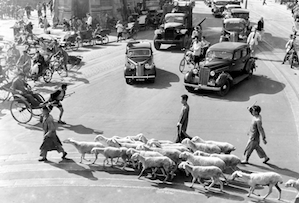 Standing on the Bund in Shanghai, looking across the Huangpu River, we have the feeling that we're looking at the centre of the world. Shanghai is an angry teenager. Strong and fully grown but not entirely in control of its direction.

Omobono was in town to train 30 business marketers in social media. We knew the market and social networks, but we weren't expecting that less than half of our audience would speak English. We threw away our presentation. It was high time to extend our What Works Where in B2B Digital Marketing research to China.
Here are the top tips from our report:
In digital, generational differences are huge.