MT EXPERT: Why my family business won't be the death of me
Charlie Field, the 10th generation to run his family funeral-director, on the coping strategies he's come up with to avoid family breakdowns...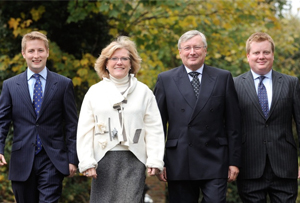 When you've been born into a family business that's over 300 years old, learning to work with your colleagues is an essential life skill. Our family funeral-directing firm was founded in 1690; today my brother Jeremy and I are the 10th consecutive generation to follow in a tradition that has seen Field family members care for the funerals of monarchs, national heroes and thousands upon thousands of everyday people. Throughout the 300 years there have been niggles and snipes, but for the main we have succeeded and in June 2013 were named London & South East Family Business of the Year.
Sunday lunch is not a board meeting
We have five members of the family on the board, so not 'talking shop' at family gatherings is a golden rule. It's important to remember to find time to relax as a family, not just work.
'Chairman', 'Dad' or 'Colin'?
Working for a family business as a non-family member can be as delicate as for those within. One area of confusion is how to refer to 'senior' members of the family. In order to save blushes all round, we try to stick to first names. Never has a meeting been more embarrassing than when your fellow director introduces herself as 'Charlie's mummy'…