MT EXPERT: Why 'seeing' your data is the key to understanding it
Data visualisation is no longer a question off knocking up a few graphs. Modern techniques are vital for discovering patterns, unveiling trends and revealing unexpected insights, says James Eiloart.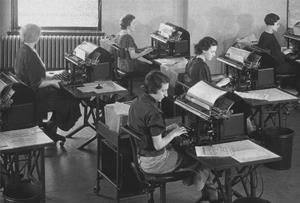 In quick-fire markets, high-pressure decisions have to be made very rapidly, and guided by a volume of data and information that simply did not exist just a few years ago. Every day 2.5 billion gigabytes of data are created – enough to fill over 27,000 iPads every minute.

The challenge facing firms is how to quickly analyse and find insights within this sea of data, and identify facts that can be acted upon to add value to the business. The answer is data visualisation, the use of interactive, infographic-style presentations to rapidly cut and correlate datasets in new and potentially valuable ways.

The point is, it's much easier for people to understand data when they see it visually. And when people see and understand their data, it can be acted upon quickly.
A picture is worth a thousand numbers
Visual analytics is the process of taking data and turning it into a graphical representation or visualisation, whether that be a chart, graph or map, so people can instantly see and understand trends. If one variable is changed, the graphic also changes—making it easier for people to interact, explore and explain the story their data is telling them, in real-time. And with the right tools anyone can do it, you don't need to be an expert in data science or have a PhD in statistics.

The days of boring graphs and minimal insight from internal meetings and presentations – because people can't see past the wrong font or colour shade – should be gone. Effective data visualisations force people to concentrate on what matters – the value and the insight that the data gives.
Story-telling through data
Presenting data to managers, colleagues, investors or other stakeholders is challenging without adding some context. Tables of data within massive slide decks are confusing and distracting. Symbols, pictures, graphs and charts are effective means to visually communicate a story and engage the audience. A well-chosen and well-crafted visualisation allows you to introduce characters, challenges, and progress – and allows the audience to interact, taking the story down their own path.