MT EXPERT: How to win at your first week in a new job
Landed a new role? Chris Meredith explains how to impress your new colleagues.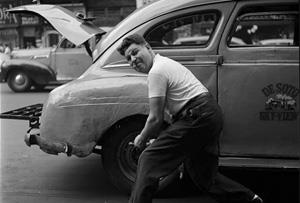 Starting a new job is stressful – and although you may already be on good terms with the owner and senior management team, other employees will know little or nothing about you and will naturally be on their guard. How can you win them over?
Arrive early
Aim to arrive at the office 10 minutes early to give yourself time to catch up with colleagues and grab a coffee before the working day starts. It also gives you flexibility if you're running a little late or if the traffic is bad.

On your first day especially, allow yourself plenty of time to get into the office. Make sure you know the route and an alternative if traffic is bad. The last thing you want is to be sitting in rush hour congestion watching the clock tick towards 9am. Likewise, if you're taking public transport, allow for delays, cancellations and plan an alternative way to get in should you need it.
Think before you speak
You may very quickly be able to identify ways the company can increase productivity, save money, or see areas where they need to recruit and build up a new skill set. But in the first week, you are not in a position to start telling people how to do their job.

Instead have a discreet word with the relevant person once you've had time to consider and evaluate the changes you believe will make a difference.