MT EXPERT: How to win VCs and influence people
To celebrate Global Entrepreneurship Week, this week's MT Experts share the lessons they learned when they were looking for an investor.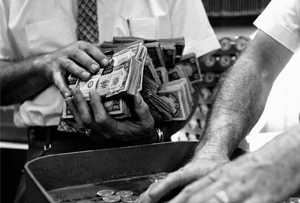 You've got a killer idea, developed the product and asked some business contacts to join you. You know now is the time to grow and take the business to new heights - but how can do you find the right people to back you? It's Global Entrepreneurship Week, so now's the time to start your engines. Here's the stuff we wished we'd known when we were looking for funding.
People are as important as pounds
A VC partnership should be more than dollars or pounds. Don't underestimate the importance of a cultural and personality fit. Working with people who share the same ethos and approach to business will pay for itself in the long term, over and over again. When looking at VCs, also try and gain an understanding of who they could potentially bring into your business to strengthen the management team and give the organisation some additional intellectual and managerial firepower.
Find an investor who adds value
Identify potential areas of weakness in your business, and find an investor who can fill those gaps. If you don't have a good head for maths, for example, hunt for an investor who's a financial expert. Another way for an investor to add value is with their network. The VC might have a portfolio of similar businesses to yours. Alternatively, the VC's wider network might mean some previously closed doors magically spring open. Get under the skin of who your potential VC knows and how it could help your business.