MT EXPERT: How to work with the public sector
Working with the public sector is often painted as an agonising process complicated by reams of red tape. It's not that bad, says Leon de Costa - but just in case, here are some tips.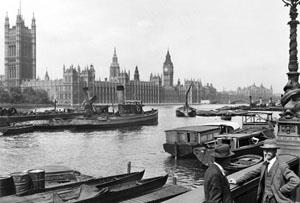 Managed to negotiate the government's less-than-straightforward procurement process to get a public contract? Well done, soldier. As the CEO of a private sector company that deals with local authorities and trade unions most days of the week, I'm very familiar with the working practices of the public sector — and the mindset of people in it.

Working with public sector organisations brings into play a whole range of unique challenges that don't arise in the private sector. So here's some advice for companies brushing up against the public sector for the first time. Here's how to tame the 'red menace' – in three easy steps…
Step one
Following on neatly from the phrase I've just used, when dealing with the public sector, cast aside your prejudices.

There's a tendency to think you'll be dealing with wannabe Bob Crows who will look at you as little more than the vile embodiment of parasitical capitalism.

Rarely is this true. There will always be firebrands in the public sector, yes, but the majority of people within it are reasonable, hard-working and will be as focused on the end result — and as committed — as you are. Even if they're red, they'll rarely be a menace.

(Just to be on the safe side, though, don't turn up on day one in your Audi R8.)
Step two
One of the biggest challenges when dealing with public sector organisations is convincing them the private sector consists of more than FTSE 100 companies.

They don't necessarily understand that a smaller company can actually be the best provider of services in any particular sector — and that services usually deteriorate the bigger a company gets.

In fact, it's fair to say many civil servants are in awe of large companies. So they may look down on you for the simple fact that you do not employ 20,000 staff.

Price this into your strategy and, to start off with at least, go out of your way to make them feel comfortable.

For example, if you're more FTSE 5000 than 100, give the impression you have the formal procedures of the biggest blue chip in place. Like a swan, above the water you should be all grace and poise, even if, under the surface, you're flapping like a lunatic.

Also, being slightly more formal than you normally are – in the early days at least – can make them feel as if they are still dealing with huge, monolithic institutions, and will buy you time to bed in.

As a rule of thumb, the public sector works on the principle that there is no area of economic life that can't be improved by adding another layer of bureaucracy. So have written policies and procedures on everything – they bloomin' love them.