MT Expert's Ten Top Tips: How to avoid consulting clichés
From Office Space to Adam Werrity, consultants are a much-mocked species. Huw Hilditch-Roberts explains how to avoid the stereotypes.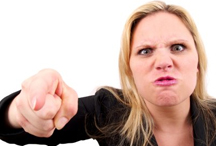 Spurious relationships with politicians aside, there's no question Adam Werrity bears all the hallmarks of your typical consultant – ie. a sharp suit and fancy car. But while Werritty's case may be out of the ordinary, on the whole, consultants provide a valuable service, helping successful companies grow and failing companies recover.

But how do you identify the right consultant to hire? We asked Huw Hilditch-Roberts, director in charge of the Institute of Consulting, for his list of the top consulting clichés – and what separates the professionals from the pretenders.

1. Bait and switch
A recurring issue is that the 'A' team will win the tender, then take a back seat won and leave others to do the work. Find out who will work on the project and how much time they'll allocate to it and ensure the contract gives you the right of refusal on any substitutes.

2. Beware of 'consultant speak'
When the consultant you have hired wants to 'leverage synergies' and 'drill down' into the business to grab the 'low hanging fruit' 'going forward' – consider asking him or her to 'reframe the question' – or failing that, head for the door.

3. Strategy's good, implementation is better
Consultants often take a 'big picture' view when problem solving, and can be good at drawing the strategic issues out. But some have a reputation for being less good at practical implementation. Insist on a full explanation or action plan – a report full of recommendations is no use if you can't implement them.

4. Learning on the job?
While everyone in the consulting team doesn't need to be an expert in your industry, make sure the team's balanced and that consultants have the right experience by taking up references and checking recent, relevant work.

5. 'I could have told you that'
Employees often question the value of hiring the consultant. But often, act as a catalyst for change, bringing learning and 'common sense' from others in your industry into your organisation.

6. Got a bargain? Check your change request process
If the tendering process was complex, be aware that the winning bidder will want to recoup those costs. If your procurement team negotiates 'bargain' rates, try to understand how the consultants might make the engagement commercially successful.

7. 'You don't want to do it like that…'
One of the first stages in the consulting process is to earn the right to offer advice by demonstrating credibility – a step too many consultants forget or gloss over. Competence-based accreditation by professional bodies is a useful indicator of a consultant's credibility.

8. Let's have a 'catch up'
Without buy-in and consensus, change programmes are likely to fail. So, when your staff tell you that the consultants are off 'having coffee again' with people around the organisation - don't be alarmed, they're actually doing their job!

9. Whose new Porsche is that in the car park?
People expect consultants to drive nice cars and wear good clothes. But sensitivity is important: a consultant parking his new Porsche in the car park of a factory under threat of closure is probably not the right kind of consultant for that business.

10 Don't put them in a portakabin in the car park
When you hire an expert on change management, they should be working on it– not hunting down a desk, phone or trying to set up an email account.

- The Institute of Consulting is working to raise standards of professionalism in consulting and has developed a guide to buying consultancy services and best practice behaviours that organisations should expect from consultants. The guides can be found at http://www.iconsulting.org.uk.