MT Expert's Ten Top Tips: Get your business onto the global market
With the Government's export agenda firmly set out, Neil Kuschel says tapping into emerging markets is easier than ever before.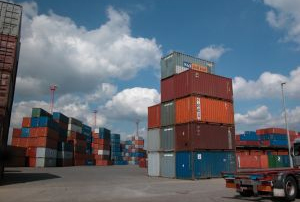 After David Cameron set out his agenda for kick-starting UK growth by encouraging exporting at this week's CBI conference, MT asked DHL sales director Neil Kuschel for his top tips on tapping into the global market.

1. Mark your territory
There are likely to be a number of territories that your business hasn't previously considered. It might be worth focusing on emerging economies: economists argue that Brazil, Russia, India and China could become larger than the world's six most developed countries in less than 40 years.

2. Consider untapped markets
Think outside the BRIC box, too. The International Monetary Fund has predicted markets like Chile, Turkey and Australia have not only significant opportunities for growth, but also long-term sustained potential. Vietnam is also shaping up as an attractive market. Its low cost base and sizeable population mean it could begin to challenge China as a leader in low-cost manufacturing.

3. Find out the facts
Research your sector and the strengths and weaknesses of potential markets. Is there an opportunity or a gap in the market for your products? Don't forget to take local language and cultural differences into account: it'll pave the way for good business relationships. If your business is trading with Europe, never underestimate that although markets are close geographically, culturally and linguistically they could be very different.

4. Plan ahead
Creating a solid export plan is important: it defines your company's present status, internal goals and commitment, and it's also required if you plan to seek export financing assistance. Preparing a plan can help you to anticipate future goals, collate the facts, and identify any constraints. Make sure it sets specific objectives, an implementation timetable and milestones to gauge success.
5. Beat the clock
Timing should be based on your business' readiness, for example ensuring that you have sufficient volumes of stock to fulfill overseas demand, or the right infrastructure in place to get your product to market. Factors like exchange rates can also be a consideration; the weakness of the sterling over the last few years has meant robust margins for the UK export market. This has been particularly evident in Australia, as the strength of the Australian dollar compared with sterling has seen an increase in exports into the country from the UK.
6. Manage overheads
From exchange rates to the cost of shipping, there are a variety of cost factors that can affect your profit margins. Insurance can also be a key factor to consider if shipping high-value goods.

7. Cashflow considerations
Exporting can be financially demanding: the wait for commissions, orders and payments can take longer than in the domestic market. Make sure you consider the fact that your customer may be banking overseas: there are complex rules governing the opening of accounts; fees and charges could be added whenever a transaction is completed; and exchange rate volatility may also have an impact on the bottom line.

8. Unusual customs
These can make or break your business plan so you need to make sure you're aware of them. Did you know, for example, that the export of dental products to Algeria is prohibited? By teaming up with an experienced third party carrier, you may be able to avoid these kinds of pitfalls.

9. Pick the right carrier
Different modes of delivery have different costs, so consider whether the same method is needed for every package. For example, a postal service might be ideal for lightweight non-priority items – but for heavier packages that require additional security an express carrier, such as DHL Express, could be the most reliable means of transportation. For even larger items, your business may also consider using a global forwarder.

10. Don't be afraid to seek advice
The UK Trade & Investment (UKTI) offers a range of services for UK exporters, including the Overseas Market Introduction Service. The British Chambers of Commerce (BCC) offers export training services, export communications reviews, and support around export documentation. DHL Express offers help and advice to businesses planning on expanding internationally through export services, including information around customs rules and regulations that govern overseas markets.