MT Expert's Ten Top Tips: Coping with redundancy
Personal Career Management's Corinne Mills on practical ways to manage if you are made redundant.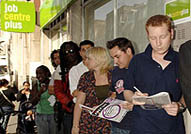 Redundancy can be hard to deal with if you take it too personally and don't have a plan. Here are ten simple ways to mitigate the downisde and maximise the upside of losing your job, courtesy of Corinne Mills of Personal Career Management.
1. Don't panic
It's common for people to either rush into a flurry of activity or be like a rabbit caught in headlights when they get made redundant. Avoid either fate by keeping calm and making a list of all of the things you need to arrange in the months ahead. Legal and financial arrangements, outplacement support,networking meetings and so on.
2. Know your rights
Check out the ACAS website for information, and consider speaking to an employment lawyer. Obtain a copy of the in-house redundancy policy if there is one and check out your contract for exit terms.