MT Expert's Ten Top Tips: Generate leads in a recession
When budgets are tight, lead generation needs be done even more carefully. Here are ten top tips.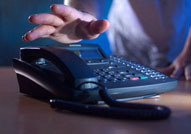 We're still in recession, so companies are naturally being cautious. But that doesn't necessarily mean the business isn't out there; it just means that finding it requires a highly targeted approach. MT asked Liz Jackson of Great Guns Marketing for her top tips:

1. Define your customer
I would never advocate limiting opportunities in any way, but before you start any kind of communication with sales prospects, it is essential to define the profile of your ideal customer. Do this by analysing your current customers, based on how much profit you make from them. Most companies discover that 80% of their profit comes from 20% of their customers. If you can replicate that 20% of your customers, then you can double your profit whilst only increasing your workload by 20%. Profile those 20% of profitable clients and then use that profile to search for new prospects. Once you have done that, then you can go ahead and start building a database of relevant contacts.

2. Create your database
Talk to one of the many prospect list providers and find one that can provide you with a list to match your ideal prospect as closely as possible. There are around 3.5m companies in the UK, many more if you are selling internationally. You need a provider who can hone that list down to the few thousand prospects with whom you would have a meaningful discussion about what you can provide. These will be the companies that get close to your profile, and where the benefits of your product/service can address their business pressures.

3. Maintain your database
Once you have your prospect database set up, it is vital that you continually maintain and enhance your data. Executives in companies regularly change roles or go to other companies, companies sometimes move or go out of business – there are many reasons for your prospect list to go out of date relatively quickly. You need to keep your data up to date as much as you can.

4. Don't forget your existing customers
When going through the whole building/ cleansing process, it is essential that you don't forget your existing customers. Current clients are far more inclined to buy from you than new ones so every effort should be made to ensure they are included within your lead generation stream. All too often the emphasis is placed on the hot new leads and the existing contacts are forgotten, so don't fall into that trap!

5. Carefully plan your approach
Once your database has been either set up or cleansed, it's time to start planning those all-important approaches. To achieve the most targeted approach possible, it is essential to create a critical path. It's no use just calling people here, there and everywhere; you need a considered timescale detailing who you're going to contact, when and how. With the details plotted, there is no danger of over-contacting some people and never contacting others. It is essential that this is then used as a live record of your approaches that everyone can access.

6. Mix and match communication
With your plan in place, it's time to start thinking about the tools of the trade. The most proactive approach to contact your prospects is by telephone. That's the only real way to answer objections there and then. For maximum success though, you need to use a range of marketing techniques and approaches all nicely coordinated to take your prospect on a journey from 'I haven't spoken to you before' to 'Yes, I'd like to sign an order'.

7. Tell them a story
Before initiating contact, make sure you are 100% sure of what you want to say and how. Create a list of the five key points that you want to communicate and make sure you are clear on what you want the recipient to take away from it at the end of it. You need to clearly understand and clearly communicate the benefits of your service or product in a compelling way that clearly addresses the prospects' business pressures. Recent research indicates that the most common business pressures these days are 'I want to save money', 'I want to save time' and 'I want more revenue'. If your benefits address one or more of those, you're probably on to a winner.

8. Define your goals
Be clear on exactly what you want to achieve before you set out. How will you define and measure your success – is it by the number of new leads, the value of the new business or perhaps the quality of the contacts? It is essential that you outline these requirements before any approaches are made to ensure there is no mismatch in expectation versus achievements. Reward yourself when you achieve those goals! Everyone is motivated by success so make the most of it.

9. Approach, approach, approach
With all the plans and objectives in place, it is time to start contacting prospects. When it comes to the actual contact itself, you need to ensure each time that you are building up the aforementioned story, adding new layers as you go. With every phone call or e-shot, you need a message that adds to what you said previously, increasing your company's credibility, building confidence and therefore developing your relationship with the contact in question. Collect as much information as you can as you contact your prospects. Use this to develop your database and continually enhance your targeting.

10. Have a backup plan
If things don't look like they're going your way, it's time to wheel out the backup plan. Lead generation is not an exact science; there are a number of tacks to try. You just have to pull out all the stops to make sure your bases are covered.


Liz Jackson is the founder and managing director of Great Guns Marketing. Any more to add? Please do so below.