MT Expert's Ten Top Tips: How to incentivise staff
Giving staff perks and incentives can actually boost your bottom line - and it's nice to say thanks sometimes too.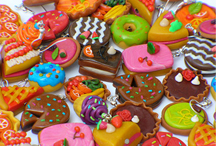 On average, 18% of workers in the UK change their job every year. And with the cost of recruitment (not to mention associated loss of productivity) typically accounting for between £8,000 and £12,000 per employee, incentive schemes that recognise a job well done and show employees that their hard work is appreciated, can help reduce staff turnover by boosting morale. They also add to the bottom line by increasing sales and improving service – or can simply be a means of saying thank you.

So how do you ensure that staff are fully motivated to deliver great work? We asked Francis Goss, head of commercial operations for reward services at performance improvement company Grass Roots, to tell us how:

1. Decide on who you're incentivising
Incentive programmes were once associated with sales initiatives, but that remit is growing and these days, many companies include all employees whose work has an impact on performance, even if they don't come into direct contact with customers.

2. Avoid cash incentives
Cash incentives can be confused with salary and bonuses, and can become expected each year. People don't generally treat themselves with a cash bonus – it tends to disappear into their pockets, and the connection back to the workplace and a task well done is lost. Cash fails to generate a lasting memory in the way that a gift or experience (or cakes) can.

3. Choose the right rewards
Select aspirational rewards to suit the participants. Instead of offering cash, vouchers are a good alternative (and cost-effective if you buy them in bulk). For ongoing schemes, points-based rewards can be redeemed against a choice of prizes and even low-level rewards can build up to something like a holiday over a period of time. Or you could consider non-cash incentives like bespoke merchandise, events, experience vouchers and plastic cards.

4. Be clear about what, why and how
For any programme to be successful, participants need to understand what they have to do to be rewarded, how they will be measured, and what they will receive for achieving their goals.

5. Take a 'healthcheck'
Businesses that already have an incentive programme in place can take a simple incentive healthcheck to assess their scheme against best practice principles. We then recommend quick wins and longer term improvements to increase programme effectiveness.
6. Communicate
Create a buzz by communicating pre-launch and during the incentive programme for maximum engagement levels. For example, an initial email might introduce the scheme, supported by team briefings and collateral such as posters in breakout areas. We use SMS text messages to communicate with audiences who are frequently away from the office environment. Presentations of awards won not only give a sense of pride for the recipient, but demonstrate that the goals are achievable and encourage other colleagues to participate. Show images of prizes and rewards on communications; e.g., a programme to drive sales could use images of a Ferrari driving day to generate excitement.

7. Create relevant and measurable goals
Individual incentive goals should be aligned with overall company strategies. Think about the overall impact of the scheme, as people tend to only do those things that are measured and rewarded. Clear objectives and measures will avoid any cynicism that might arise from staff feeling there is favouritism towards certain groups or individuals.

8. Ensure the goals are achievable
Performance goals should be challenging, yet achievable, otherwise the incentive might have the opposite effect and become de-motivating.

9. Track and publish progress
Report on performance regularly and rapidly so that participants can see what they need to do to earn rewards. By measuring pre-incentive performance levels, the effectiveness of the programme can be compared with post-incentive levels and the organisation will therefore see the positive impact on the business.

10. Keep it fresh
To ensure that staff remain motivated to deliver the set targets for the scheme, regularly assess and refresh the incentives on offer. Ensure goals continue to be aligned to business incentives.