MT Expert's Ten Top Tips: Innovate when times are tough
Tight budgets needn't necessarily mean an end to innovation, says Cirrus's Simon Hayward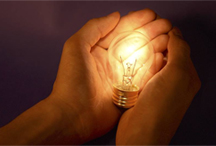 George Osborne's Comprehensive Spending Review certainly was tough, and his call for 'reform' demands an innovative approach to shaping the future. With finances so tight, we need to rely on fresh thinking. Fortunately, great ideas don't always need massive investment – rather, leaders need to create the right context for them to come out. Sound too simple? We asked Simon Hayward, executive leader at leadership and employee engagement specialist Cirrus, for his ten top tips – so you can encourage new ideas and foster invention without breaking the bank.

1. Help people feel involved
Most people want to contribute more to their organisations, but feel their ideas aren't always valued. Tough times can create fear and risk-aversion. Encourage everyone to speak up without fear of retribution. Acknowledge contributions and ensure people are engaged with the mission of your organisation and care about its future (as well as their own), so that they are willing to positively engage with it.
2. Prioritise innovation
Leaders need to create actual time and space for risk, innovative thinking and implementation, in spite of the daily pressures which are heightened when times are tough. Communicate the importance of innovation. Let people know it's okay to spend time thinking about new ways to do things.

3. Provide focus
It's important to provide real focus. Where can innovation help most to drive growth? How will it help support your people, serve your customers, support the mission of the business, and achieve your strategic aims? Be bold, and be consistent: others will appreciate it.

4. Identify your leading thinkers
Find the people in your organisation who will challenge the norm. Not all of them will be in formal leadership roles – look across your whole organisation for the mavericks. You will find innovative thought in unexpected places. These people can be champions for innovation in your organisation, influencing and encouraging others.

5. Mix up your teams
Build diverse teams from across disciplines and even across geographies and organisations to bring together differing perspectives, expertise and experience. Innovation grows from diversity.

6. Discover more about your customers
Find out what works for your customers and what hurts them. Listen to the happiest and the least happy, those that complain and those that are particularly loyal, to understand what makes them tick. It could lead to successful new products or services, strengthening your market position.

7. Look at the big picture
Interpret the wider trends from your sector and beyond to learn from what others are doing in their worlds. Encourage others to do the same, feed back to colleagues, and share learning.
8. Make technology work for you
Investigate how technology can help change the rules in your world and your customers' worlds. What technologies can enable innovation to happen for your products and services more quickly and easily?