MT Expert's Ten Top Tips: Reducing fraud losses in the retail sector
How can retailers identify, analyse and reduce internal losses? Here are ten top tips.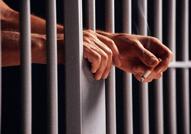 2009 has not been an easy year for the retail sector. With shoppers less willing to fritter away their hard-earned cash, retailers are having to fight tooth and nail for every penny - which makes it all the more important to protect your bottom line. Unfortunately, this may have to include taking measures to avoid staff fraud and other internal losses - so MT asked Khuram Kirmani, CEO of loss prevention specialists IDM Software, for his top tips on how to keep this problem to a minimum.

1. Look at the causes
Internal loss happens because the opportunity and temptation to commit theft and fraud in the retail environment are everywhere. Ultimately it's a people problem, which makes the issue unpredictable, dynamic and constantly evolving.

2. Regularly re-enforce key store policies
Identify policies that are suffering from poor adherence, re-communicate them to your employees and keep them up-to-date with any changes made. This will help minimise accidental errors that occur due to inconsistencies, as well as acting as a deterrent to staff that may be dishonestly taking advantage of the situation.

3. Don't assume you're dealing with dim-witted criminals
Unfortunately, this is a complete myth. The ones that do the real damage are often very smart, know exactly how the systems work and conceal their activities in the everyday complexity of retail. You therefore need to be on your toes and have the technology/facilities to be able to quickly identify where the damage is taking place.

4. Look beyond outright fraud
Process-based weaknesses – non-compliance to store policy that results in a loss, such as refunds taking place after the agreed period – affect operational efficiency and usually have more of an impact on your profitability than loss as a result of internal theft.

5. Use technology to help
Implement software that allows you to analyse large amounts of data from different sources and extract useful information to establish correlations or patterns. This will help you identify procedural issues that have previously passed below the radar, as well as uncover fraudulent activity. For example, the issue of refunds taking place after the allowed period can be identified by matching refund transactions to the original sale.

6. Use data from different sources
EPoS (electronic point-of-sale) data is just one piece of the puzzle. Internal loss occurs almost equally at a number of different locations, including on the shop floor and in the stockroom. More effective results are achieved by combining data from multiple sources, including CCTV, stock management and supply chain data, as this gives a bigger picture of what is happening in-store and allows you to prioritise the most significant cases and conduct better quality investigations into internal loss.

7. Don't rely on exceptions
Many software solutions can monitor exception reports – a report that shows an incident that has occurred outside of defined parameters. However, the results they produce usually contain a high proportion of 'false positives' (incidents that initially seem unusual, but when investigated prove to be easily explained). Instead use techniques such as data-mining to dig deeper into the data provided to identify the problem's root, not just where it appears to be.

8. Adopt a zero-tolerance approach
Use analysis techniques to identify problem hotspots and then enforce a zero-tolerance approach for a period to minimise the resulting losses. Continue this process by regularly re-focusing on the current issue in order to maximise the deterrence effect and develop a culture of intolerance to internal loss.

9. Engage the wider business
Most internal functions are stakeholders, and have a part to play in reducing loss. Publish loss KPIs and specific actions across the business at a central, regional and store level (ensuring that they are relevant to each recipient) and analyse the results of actions completed in order to ensure best-practice is identified and shared.

10. Keep detailed records of historic data
Keep historic data at its most detailed level, so that you can look back for signs of a newly developing loss pattern and measure the benefit achieved from any changes to policies.


Khuram Kirmani is CEO of IDM Software, a loss prevention data mining company that works with retailers to drive down loss that occurs through staff fraud. As always, if you have anything more to add, please do so below.