MT Expert's Ten Top Tips: How to sell like the experts
Want to start a business in sales? It's easy, says Paul Southworth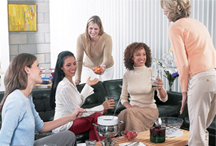 This week, the Office for National Statistics published unemployment figures showing a less-than-ideal unemployment rate of 7.7%. Meanwhile, one industry has seen a clear trend in the opposite direction. Direct selling companies (which include the likes of Avon and Kleeneze) have seen significant increases in recruits from markets hit by redundancies. As an employment option, it offers flexibility – you can even work part-time around your family.
We asked the Direct Selling Association's Paul Southworth for his top tips on getting started in sales.
1. If it sounds too good to be true, it probably is
Remember that what you put in will equal what you get out – no responsible business will promise millions can be earned for just a couple of hours a week.