MT Expert's Ten Top Tips: Shape your mind for success
Success comes more easily if you train yourself to think a certain way, says mind coach Jamil Qureshi.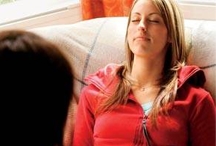 As the Milibands' careers take divergent paths, they face very different but equally difficult challenges. David's resignation from frontline politics will mean confronting change, while Ed has the tough task of leading an opposition party without a clear mandate from its parliamentary members. But no matter what the challenge ahead, Jamil Qureshi, mind coach and strategic consultant at communications agency Logistik, argues that you can shape your mind for success. Here are his ten top tips.
1. Be motivated by what you want to achieve, never motivated by what you wish to avoid.
We are drawn towards our most dominant thoughts, so we must create pictures in our mind based upon successful conclusions. When we focus upon avoiding negative outcomes, we're simply more likely to get them!

2. Put your own house in order, before complaining about the state of the street.
It's very easy for us all to focus upon what the company isn't doing, should have done, and hasn't got. Everyone at any level can make a difference, that difference comes through attitude, not systems or procedures.

3. Be a winner who creates other winners.
Motivate yourself, and others will follow. Nothing can be achieved without enjoyment or enthusiasm, and everyone wants to work with someone who allows them to share in their confidence.

4. Treat everybody like they are the most important person on earth
People will give anything to someone who can fulfil their need for self-worth and understanding, our friendship, our trust, and certainly our business...

5. Lose the ' I, Me, and Mine'
The future is about sharing and collective relationships and decision making. Control and ownership are not the necessity of success. Shared values and common purpose, based upon trust and respect will be the essential path to achievement.

6. How to be successful? Double your rate of failure...
Success and failure are both simply opportunities for feedback. The price of success is always paid in full and in advance. Repeated failure is how we learn to do everything meaningful to us as children - it shouldn't stop as adults.

7. Seek to understand, before being understood.
No one will care what you say, until they know how much you care. It's not about assertively putting your point across. It's about realising that people make decisions for their sake, not yours. We must fully understand their perspective before we can emotionally engage them.

8. Cashflow is not the lifeblood of business.
The real lifeblood of a business is the movement of products or services through strong and developed mutually beneficial relationships. True relationships can only be built by those who wish to. Mentally accomplish the goal of what good relationships look like, before materially accomplishing them.

9. Remember: there is no such thing as neutral.
Have the mindset that everything in life either takes you further from your goals or closer to them. There is no standing still. Everything has a purpose, which either takes you backwards or forwards.

10. Have purpose.
Successful people have goals and targets. Purpose is not numbers driven. Purpose is a reason for being. It is something that can never be attained, but instead is worked towards on a daily basis. Find your purpose, as it is the essential fuel for all our worthwhile thoughts and actions.