MT Feature: The indispensability trap
If you're too good at your current job you risk getting stuck in it. In fact to get on, you need to learn to delegate, and show you can think big and adapt to greater things.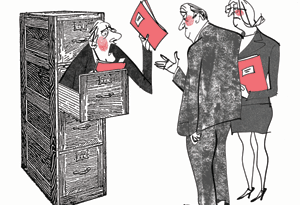 Unfortunately, there are many bitter managers lurking in our offices who berate the fact that poorer performing colleagues have advanced ahead of them. Is it because top management haven't realised what they have achieved? Is it that other managers have been engaging in manipulative politicking? Sadly, it is often neither of these. Top management usually has a pretty good idea of what it takes to make it to the top. If you are not getting the promotions that your performance 'deserves', it is probably because you haven't realised how much you need to adapt as you become more senior. You've fallen into the indispensability trap.
In the first half of your career, the game is straightforward. You demonstrate your technical expertise, you work hard (often making sacrifices in other parts of your life) and develop skills and competence that allow you to become a star performer. In such cases, job security is high - you have become 'indispensable'. When times are tough, in particular, this is simple, Darwinian self-preservation.
Such individuals rapidly move into managerial positions, and this is where the second half of your career begins. Now you have to overcome a universal challenge - the curse of knowledge. When you have developed a skill to a high level of expertise, it becomes automatic. Moving into management means that you have to supervise people who don't know how to do things that for you are obvious. At this point, you realise something important, that people are a problem. They just don't get it. Are they stupid? Are they intentionally trying to screw things up? What's wrong with them?