The MT Interview: BBC Worldwide's John Smith
MT Exclusive: the BBC boss you've never heard of, who earns more than the director-general. After seven years of having to operate under tight financial restrictions, is he getting itchy feet?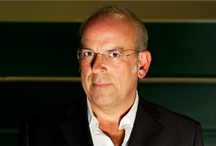 The last time I interviewed a BBC Worldwide boss, he jumped ship two months later.
'Yup, that came as a total shock to me,' says John Smith, the man who replaced him. Smith, the former finance director and chief operating officer of the BBC, had just completed a long internal report on the business - the Beeb's commercial arm - which recommended keeping it, not privatising it, and driving it harder for profit. So he got the job of replacing Rupert Gavin, the boss who jumped, and got to put his own recommendations into practice.
That was seven years ago. And just look at Smith now - sitting atop one of the most admired media businesses in the world, with a string of global brands such as Top Gear and Dancing with the Stars (the US version of Strictly Come Dancing) and a raft of ever-escalating profit figures that pay sizable returns back to the BBC: £181.9m in the year to March 2011.