The MT Interview: Henry Chevallier Guild
An upper-crust hippy whose forefathers were pressing apples in the 1700s, Henry Chevallier Guild heads a cider firm that thrives on a combination of expertise, enthusiasm and marketing nous. But can he keep Suffolk-based Aspall on top now that the multinationals are moving in?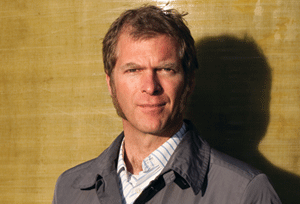 The editor of MT said it would be fun. 'We want a warm, brown, autumnal, realistic piece: life on the frontline of a family business.' And he added something about not mentioning the Wurzels, which I didn't get. So off to Ipswich in the rain, its football stadium lowering near the station, then a perplexed taxi driver motoring north though the Suffolk flatlands, the meter clicking past £10, £20, £30. Miles of brown, tilled earth stretch to the horizon. Then the village of Debenham - its biggest shop an estate agent - then a twist in the road and suddenly the orchards start, acre after acre of trees, neatly hedged against the North Sea wind. Welcome to Aspall country.
How does anyone get permission to build a big business here? 'Actually, it's an Area of Outstanding Natural Poverty,' grins Henry Chevallier Guild, who likes a joke. 'So it's not that hard.'
Chevallier Guild is a handsome 43 year-old, sporting a pair of mutton-chop sideburns who sits atop a cider empire that stretches back to the early 1700s. In recent years, Henry and elder brother Barry have transformed their parents' juice and vinegar business, pioneering premium cider, and anticipating the one buoyant sector in a generally downbeat alcohol industry. How did Aspall - named after the hamlet that holds it - spot the opportunity? Luck and heritage, inevitably.