The MT Interview: Mark Dixon
The founder of serviced office business Regus is no stranger to tough times - a veteran of three recessions, he's using this one to push for growth, opening 900 centres across the globe. And, as cash-strapped corporates increasingly turn to flexible working, the former hot dog vendor believes his day has come. Can he convince the City?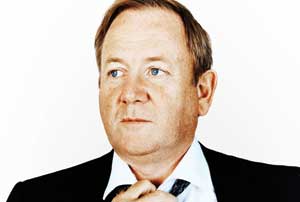 Mark Dixon doesn't look like a man who is worth well north of £300m. His sandy hair is tidy enough but not slick. His suit is good but he doesn't wear it with the careful style of the plutocrat. His mien is unassuming and modest. He doesn't dominate a room, nor does his ego extend like a force field several feet out from his body. He's apparently no stranger to public transport, despite his nine-figure net worth, and you could easily pass Dixon on the street without a second glance. Except that the street you'd be most likely to see him on would be in the compact but tax-efficient principality of Monaco - Europe's 'Millionaires' Row', where he now resides.
So it's easy enough to believe him when he says of his career: 'It's never been about the money, that's a bonus. The business comes first. I am a normal down-to-earth person. Besides, all my money is invested in the business, I haven't got any oil wells.'
And that business, serviced office and flexible workspace provider Regus, is not doing too shabbily. He founded it in 1989 in Brussels to provide no-hassle, fully equipped meeting and office space, rentable for hours, days, weeks or even years as required.