The MT Interview: Paul Polman of Unilever
The Dutch boss of Unilever likes to make an impression, shaking up both his company and the City in his first two years on the job. It gets him noticed but can he follow through with sustainable results?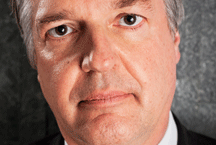 Appearances, as the saying goes, can be deceptive. The man at the helm of Unilever, Paul Polman, presents exactly the sort of public face you would expect from the CEO of the world's third-largest FMCG company. Tall, tanned and self-possessed, smartly but not flashily dressed, from neat silver grey hair to impeccably shined shoes, he's every inch the textbook FTSE 100 boss.
He looks like the sort of grey-suited specimen whose idea of fun is poring over the minutiae of how to sell more margarine, tea and toothpaste, but beneath the corporate uniform beats the reforming heart of a radical. His mission? To bring Unilever and its huge portfolio of household brands - Knorr stock cubes to Domestos, Signal toothpaste to Cif - into the 21st century. And to challenge the most ingrained assumptions of the business and financial world in the process.
How many other leading lights of UK plc would dare to suggest in public that, for example, the concept of shareholder value has passed its sell-by date? Or to tell the City it would get no more earnings guidance or quarterly financial reports? Or voice the opinion that hedge fund managers would 'sell their own grandmothers if they thought they could make a profit'?