MT launches women in business networking programme
Are you the next Martha Lane Fox, Joanna Shields or Natalie Massenet? MT wants to meet you.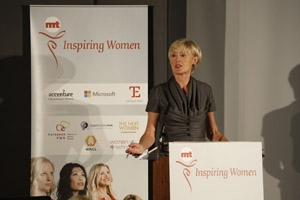 Following on from the huge success of our Inspiring Women conference (see video above), MT is delighted to be announcing the first in a series of networking events for women in business, to be held in central London on Thursday, 14th March.
The evening event will be open to all 35 Women Under 35 alumni, delegates from the conference, and there will be a limited number of tickets available for MT readers. Please email emma.devita@haymarket.com to register your interest.