MT Masterclass: Bonuses
Become an instant expert in the City bonus culture...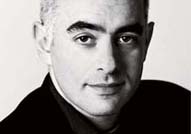 What are they?
To the ordinary person in the street, a bonus is something unexpected, a pleasant surprise. 'That's a bonus!' you say, when a bus arrives just as you reach the stop, or when you find a stray tenner on the floor. In the City of London, however, a bonus has become an (almost) automatic payment, something expected, even demanded. Job applicants enquire about both the basic pay and the bonus in the interview: there doesn't seem to be much conditionality about it. This is not only bad performance management, it's also an abuse of the English language.
Where did they come from?