MT Masterclass: Performance-Related Pay (PRP)
The latest predictions of falling City bonuses are sure to satisfy many people who feel the suits running the Square Mile don't deserve such astronomical sums. But the City's little extras are merely the much-vaunted concept of performance-related pay taken to the extreme. Get the lowdown on PRP in MT's Masterclass...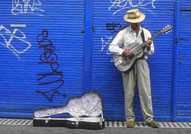 What is it? If only we could get what we paid for. This is the management dream that lies behind PRP. Why not reward performance according to individuals' direct output? This should provide a clear incentive for staff to work harder and produce more. But life does not work like that. For most people, money is more of a 'hygiene factor' than a true provider of inspiration. Except in the purest of sales-driven environments, performance rewards don't always motivate people to work harder. Basic pay is what counts, what gets people to turn up. And a bonus is just that - a bonus.
Where did it come from? 'Piecework' is the purest form of PRP - no-one gets paid until something gets made. The origins of piecework are pre-industrial, but it was a concept picked up by Frederick Taylor early last century in his theory of 'scientific management'. This idea was satirised brilliantly if brutally in a scene in Steven Spielberg's Oscar-winning film Schindler's List. A prisoner at Ptaszow producing metal hinges on a production line is asked by camp commandant Amon Goeth why, if it only takes 40 seconds to make one, the prisoner has not made more since the start of the day. Taylorism in the extreme.
Where is it going? The business world turned deeply sceptical just as governments of both colours decided that PRP is what the public sector needed to drive through change. But it is getting harder to find anyone with a good word to say for it. In the City, bankers love their bonuses, as do senior execs at top corporations. But they distort behaviour and set team members against each other. And why should the CEO take credit for the work everybody else has done? PRP has simply not... performed.