MT People: The Sharp End - The virus hunters
Forget Bruce Willis, it's a pony-tailed IT geek who'll save the world, finds Dave Waller.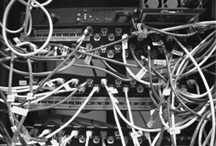 I'm off to Dublin to spend a day fighting viruses, a job which involves exposing myself to bots and worms, Trojans and parasites. They may only be computer viruses, but still I'm worried I haven't had the right injections.
The Irish sky looks grey from the cab window, but one thing is clear: the guys at Symantec take security very seriously - it's impossible to find their HQ. The taxi driver makes several embarrassed circuits of the industrial estate before we arrive.
I meet operations manager Patrick Fitzgerald, who takes me through the massive aircraft hangar of an office and into the sealed-off quarantine area. He tells me that the PCs here are kept separate from the rest of the network, because they deliberately infect them and can't afford to let the viruses spread. I feel like Mother Teresa entering a leper colony.