MT Reviews: A250 AMG Sport
The A-Class has been dramatically improved, even if this A250 AMG Sport could have been racier, says Sathnam Sanghera.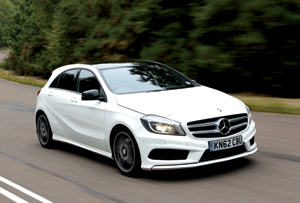 One evening in the summer of 1993 a girl I quite liked remarked in passing that I looked good in black. At the time, I was the owner of several yellow shirts, a pair of red corduroy trousers and a set of green Nike Airs.
But they never came out again and I basically went around dressed like a gloomy goth for the next 10 years.
And this is pretty much how Mercedes has reacted to criticism of the A-Class. The original version didn't have an auspicious start - a test model rolled over during an avoidance test - and then the mini MPV faced years of jokes about its boxy looks and bad build quality.