MT Reviews: Careys Manor and SenSpa
Looking for a room for the night near the New Forest? If you're a fan of the spa, Carey's Manor is the one for you, says MT's Emma De Vita.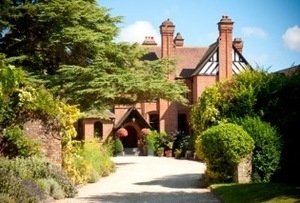 Stuck in traffic on a wet autumn day on the M27, it was hard to believe that a little bit of Thailand was supposedly just the other side of a hotel door. Even if one squinted really, really hard through a misty windscreen, there was no way the Hampshire village of Brockenhurst was a Koh Samui wonderland. Careys looks the red-brick Victorian manor it aspires to be – from the outside and lobby, at least.

Careys Manor is a four star hotel with a cutting-edge, award-winning, Thai-flavoured spa. It cannot be faulted; it's up there with the best of them. Think whirlpool, saunas, steam rooms and relaxation rooms, with guests wafting about serenely. It's the kind of place you dream of escaping to on a stressful and dismal London day.
But if you want maximum effect, don't enter the hotel through the modern extension from the car park. If you're here for a corporate do, ensure guests and colleagues enter through the main reception, which, with open fire and oak paneling is both snug and a bit grand at the same time.
Unfortunately, the communal areas of the hotel, which has 78 bedrooms and suites across the main Victorian building and its modern extension, are outmoded and tired-looking – it's all a bit 1995.