MT Reviews: Douvall's Organic Argan Oil Moisturiser
Argan oil has been hailed as a moisturising and anti-ageing miracle by beauty pundits. MT finds out whether this rare oil really is the salvation of tired, under-nourished skin.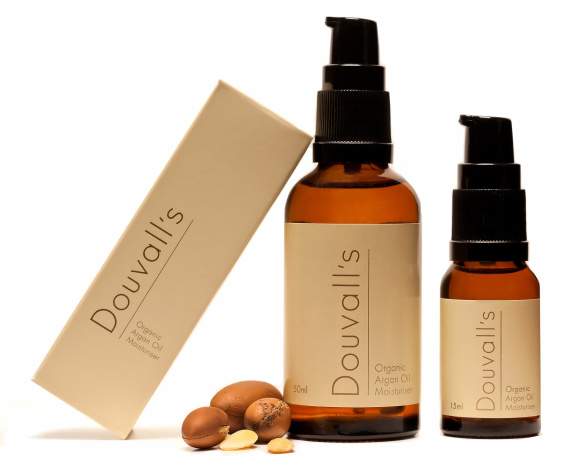 Those who have heard of glamour model Alicia Douvall, she of no fewer than sixteen breast augmentations, may be surprised to hear that her range of cosmetics focuses on the wholesome and natural properties of argan oil. But on her travels across Morocco, Douvall discovered that this stuff, derived from the kernels of the argan tree, is packed with vitamin E, antioxidants and fatty acids. The are the nutrients that your skin craves more than a sugar-addict craves jelly beans.
The packaging of her signature moisturiser, the Organic Argan Oil Moisturiser, is as you would expect: understated, using earth tones and a 'Mother Earth' vocabulary: 'nourishing', 'restorative', 'radiance'... The oil is applied usng a pump bottle and, if you believe the bumf, can be used to lubricate practically anything, from your skin to your nails to your hair to your car engine (okay, that last is a joke).
Considering that this is pure, unadulterated argan oil, it's pretty light. Although MT would not recommend that ladies attempt to apply it under their make up of a morning - your concealer will slide straight off. But as a night moisturiser or hair treatment, it's pretty lush. If you've been running around in the cold with no gloves (well, you can't be parted from your smartphone, right?), try pumping a couple of drops onto your hands, stick on some rubber gloves and half an hour later your mitts will emerge soft and happy.