MT Reviews: Dove Men+Care's new Face Care range
Here's what happened when MT editor and face-care virgin Matthew Gwyther got his hands on a clutch of products from Dove's Men+Care range.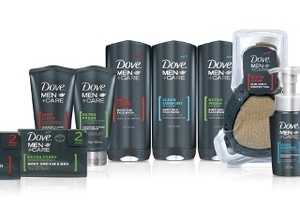 The debate over the subject of men's grooming has moved way beyond the days of agonising over whether 'to moisturise or not to moisturise'. The market is growing at a brisk pace. Although dwarfed by the £10bn spent annually by British women on beauty products, the men's grooming sector is worth around £850m and has risen by six times the rate of the women's market since 2001.
That the use of men's beauty products has now advanced from a ghetto occupied by gays and trend-setting metrosexuals is epitomised by L'Oreal's hiring of Hugh Laurie as brand ambassador. It was always a worry that to use such stuff was demonstrative of a vanity bordering on narcissism or, worse, an effeminate sensibility. Clearly the mildly depressive Cambridge rower who played both Jeeves and the grumpy House was a Real Man which was precisely why he was chosen for this vital role.
I grant you that there's a feeling these days that men have to do more than shave and wear a clean shirt to present their best selves to the world, and indeed to climb the career ladder. It probably helps if you don't smell like a rugby changing room, either. So, it is now perfectly acceptable in certain circles for an ambitious man to openly take more care of his grooming: skin care, hair cut at fancy salon, facials, eyelash tinting, tan, fillers, botox etc. We have noted that both Silvio Berlusconi and Rupert Murdoch have taken on these behaviours with vigour.