MT Reviews: Logitech keyboard for iPad Air
Need to type a document on your iPad? The Logitech keyboard may come in handy.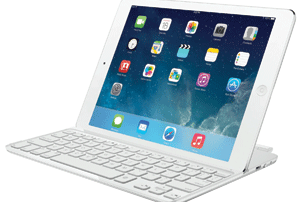 LOGITECH KEYBOARD COVER FOR IPAD AIR
£89.99
Tablets might be set to outnumber laptops three to one by 2017, but they cannot yet replace them for serious work when on the move. Typing is especially maddening on an iPad - finger versus glass just doesn't feel right.