MT Reviews: Mitsubishi's Evo X
Mitsubishi's Evo X offers all the fun of playing Gran Turismo while being remarkably manageable, says Sathnam Sanghera.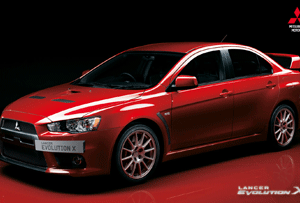 I don't have many regrets about my youth. Except, perhaps, for the period I went around calling myself 'Blade'. And not hiding that I listened to Mariah Carey. And those computer games. I mean, where did all that squinting and joystick waggling get me? Nowhere.
At least, I would have said nowhere until I drove the Evo X and remembered that I first came across it on my PlayStation.
And the knowledge that I gained from doing so - that it is a supremely fast car, despite its lowly price tag and unpretentious looks - means that I can now claim there was a useful consequence to the 40,000 hours I spent playing Gran Turismo.