MT Reviews: Pussy Natural Energy
'The drink's pure, it's your mind that's the problem,' reads the strapline for the Pussy Energy Drink. Alex Epstein, former Apprentice star and entrepreneur, finds out whether the drink lives up to the hype.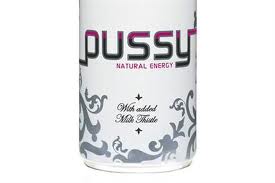 At MT, we're slightly biased in favour of Pussy. While other drinks companies plough millions into their offerings (think about the marketing clout of Relentless or Red Bull), this brand was founded by entrepreneur Jonnie Shearer in 2007 and has grown organically since then. A favourite of the Cannes glitterati and the supermodel set, could business owners and directors get into Pussy? Or was it just a gimmick?
Well, the Pussy tasted great actually - probably down to the fact it's mainly based on sparkling white grape juice.The flavourings are natural and the caffeine is from a natural source too. To give it an extra kick, it contains extracts such as Guarana and Siberian Ginseng. It was refreshing, and not sweet or sickly like normal energy drinks.
I guzzled it during a training workshop and it kept me awake during a very dull presentation. Though, I did blush a little bit when my colleague saw that I had a drink called Pussy - they should do a disguise for the can for those moments where 'Pussy' is just a little too risque.