MT reviews: Renault Captur dCi 90
While this crossover has a name fit for a ferocious dinosaur, it moves about as fast as a tectonic plate, says Sathnam Sanghera.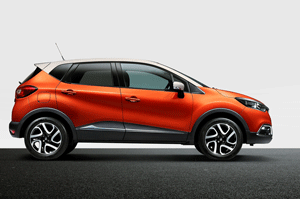 If this wasn't a motoring slot but something more general instead and, in the process of reading, you came across the word 'captur', what do you think it would signify? A kind of dinosaur? An agricultural implement? An oversight by a subeditor?
It's a strange name. But the car it is plastered on is even more odd. Renault describes the Captur as its 'first supermini crossover - a stylish, innovative, fun-to-drive and keenly priced car that combines MPV versatility with SUV looks and family-hatchback refinement, ride and handling'. Some might say it would be better described as 'confused'.
The Captur is the size of a small car, and yet offers the high-set driving position of a 4x4. From certain angles, it looks like a van, from others, somehow, like a kind of motorbike. And the mixed signals continue once you're behind the wheel.