MT Reviews: Seacret's Dead Sea Skincare
Running a business or working in a stressful job can take its toll on your skin. MT takes a look at Seacret's range of hydrating skin foods to find out if they can undo the damage.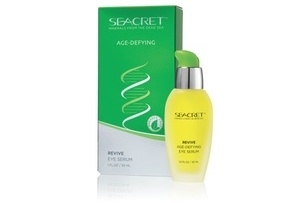 'Your eyes show it all: long working hours, little sleep, stress, lack of hydration and little time to care for your skin,' reads the Seacret press release. 'Seacret's Revive Age-Defying Eye Serum is a revolutionary age-defying solution for ageless, beautiful eyes - a one step solution.'
Perfect, thought MT. That's just the product to review for our band of hard-working, shuteye-skipping, coffee-glugging band of business readers.

Here's what we made of the Eye Serum, the Pomegranate Body Lotion, and the Seacret Restore Face Serum.
Seacret's Revive Age-Defying Eye Serum