MT Sky Future Leaders Awards: Less than two weeks to enter!
There are less than two weeks left to enter our awards recognising the best talent in sustainable business practices. Nominate yourself or a colleague before the deadline!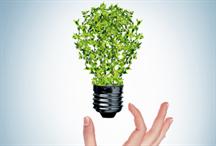 The world of business is alive with scandal at the moment, from the Libor rate fixing and the mis-selling of financial products, to potato-selling fraud and the mis-promotion of drugs for children. Leadership is under the spotlight as never before. What better time to be searching for the next generation of sustainable leaders? We've teamed up with Sky to find them.
With only two weeks to go before the nomination deadline – it's next Friday, the 13th July, it's time to get a move on and nominate yourself or your colleagues in one of our five categories. Covering all walks of business life, there's Corporate Ace, MBA Mastermind, Start-Up Star, Non-Profiteer and One to Watch. So whether you work for a multi-national corporation or a three-man start-up, these awards are for you.
Sky's CEO, Jeremy Darroch, has this to say about the contest: 'The MT Sky Future Leaders Awards will now shine a light on the future leaders who are making the biggest difference in the workplace today and best equipping their organisations to succeed in the future. There will be much we can all learn from their achievements.'