MT Special: How it all went wrong at Lehman
An ex-Lehman banker talks frankly - and unrepentantly - to MT about the collapse of his former employer...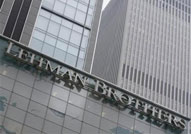 'I suppose it all started going wrong for us in February/March of this year. Lehman wasn't exposed to any of the worst sub-prime stuff and other toxic assets. We didn't carry it on the balance sheet, just traded it – 'removal men not storage experts', as they used to say. But we undid the good work when our boys in New York took the view that the dip in commercial property wouldn't be severe or long, and so they loaded up. Bad news.
As the storm gathered, Bear Stearns went down – and then we were the next smallest. We had the equity issues, convertible issues and then another equity issue. We got into a massive fight with a hedge fund. Then we made a massive loss and writedowns and things started to look really bad. But Dick Fuld was convinced that he'd got us through the Russian crisis and he was going to do it again. He was convinced he could trade his way out and spent the summer trying to fix it. He consistently overplayed his hand, always after a better deal. This was typical of his style: sitting there, all powerful in an executive suite surrounded by those who licked his a**e all day long. Fuld was a cult leader but no walker of the floors. He didn't live in the real world.
By September, the final throes were absolutely terrible. As soon I saw on the wires in the final week that we were talking to the Koreans, I knew we had had it. When you're talking to the Koreans you are really scraping the barrel. Fuld wouldn't take their offer but he had no Plan B. Nothing in his back pocket. Bank of America got Merrill but we were too much in the way of 'moral hazard'. Paulson lost patience with him, and us, and let us go. (Pretty galling that he found $85 billion to bail out AIG the day after.)