MT SURVEY: How do you feel about your boss?
From inspiration to desperation, MT wants to know exactly how good your boss is, and how you feel about being a manager yourself.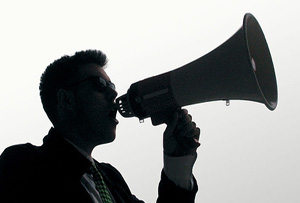 It's a piece of business folklore that people leave bosses as often as they leave jobs, and also that really great inspirational and empowering bosses are pretty thin on the ground.

But do they? Are they? And if so, why? In an effort to find out what life is really like for bosses and drones in the flat, decentralised and fragmented organisations of today, MT has teamed up with the clever people at business psychologists Practically Positive to ask you, our readers, for your own thoughts and experiences on managing and being managed.

Go on - it should only take you five minutes and you could win a free positive psychology workshop worth £500 or luxury Redbox stationery packs worth £100 and £50 respectively. Not to mention the opportunity to get a few things off your chest.