MT Travel: Globetrotter
Nick Hood, executive chairman of turnaround and insolvency experts Begbies Global Network, writes MT's Traveller's Tales blog, but has never been in a helicopter.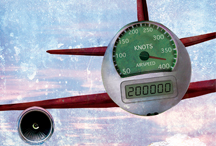 How many business miles have you clocked up in how many countries over the past year?
About 200,000 across 21 countries, including Jordan and Syria, which are up there as experiences along with Serbia and Tanzania.
Favourite airport?