MT Video exclusive - CEOs are from Mars, CIOs are from Venus
Technology underpins business more than ever. So why do CEOs and CIOs still not get each other?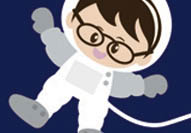 That was the million-dollar question posed at a recent MT breakfast debate, to a star-studded panel from both sides of the CEO/CIO stand off. Are techies and suits really so different in the way they behave and operate that they might as well be from different planets? You can watch the answers here.
On the Mars side of the sofa were David Yu, CEO of online gambling phenomenon Betfair, and Warren East, CEO of ARM, the UK microchip business whose designs power everything from mobile phones to MP3 players.
The Venusians, meanwhile, were represented by Jeremy Vincent, CIO of Jaguar Land Rover, Britain's largest car maker, and Christine Ashton, group strategy director at TfL, the person responsible for keeping the London Underground's IT systems up and running.