MT wins BSME award for fifth time in nine years
Please forgive the shameless self-congratulation, but we won an award last night we're quite proud of.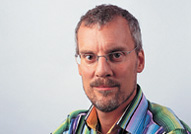 We're normally quite shy when it comes to self-promotion here at MT. But for those of you that don't dwell in the tinselled bombsite that is Medialand these days, we thought you might like to know that MT's editor Matthew Gwyther last night won the coveted BSME Award for Business Editor of the year. This is the fifth time in nine years he's grabbed the gong, which we think is probably some kind of a record. Apparently the judges said MT 'trounced the opposition' in its category – but Gwyther is still suffering the after-effects of half a bottle of Barolo and being woken by his baby daughter at 4.30am, so to be honest he's not making that much sense at the moment.

'My theory is that our painting that accompanied the MT profile of Matthew Freud may be what swung it for us,' Gywther said this morning. 'People were quite rightly aghast when we portrayed him naked in the style of his uncle Lucien. You don't get that in the FT or The Economist.' And what of the bash itself? 'Well after last year's car crash, which inexplicably featured Bruce Forsyth and Ronnie Corbett, I thought Michael Mcintyre was amusing. And we even got a solo performance by the bloke from Snow Patrol.'

Enough of the boss's rambling. Hopefully you'll be glad to hear that we're in fine fettle and getting ready for 2010, when we're going to be launching the first in a series of MT books: the Masterclass series. And we're also talking about a new look website, plus some other exciting brand extensions. It's never just business as usual here.

In today's bulletin:
Unemployment figures give hope for 2010 - or do they?
Sainsbury's Christmas cheer as customers taste the difference
Bad bosses driving away staff?
MT wins BSME award for fifth time in nine years
The Parent Project: Working with morning sickness