MT's '35 women under 35' 2010: Creating the future
Our 10th anniversary special showcases 35 high-flying women determined to thrive in hard times.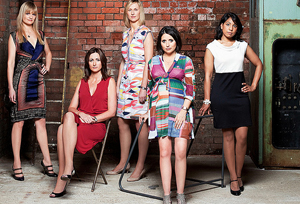 As it's the 10th anniversary of MT's '35 Women Under 35' list, it's a good time to draw some parallels between this year's list and the first one of 2001. The inaugural year was overshadowed by a market crash and featured a preponderance of entrepreneurs and creative types. The same goes for 2010. Who will be this year's Martha Lane Fox, Rebekah Wade (as she then was) or Stella McCartney? There are plenty of contenders.
This year's cover stars all work in or have connections to the creative industries. In fact, there are 12 women on the list who come from this sector, ranging from advertising, fashion, beauty to music and PR. It comes as a surprise. Traditionally, the first thing to go in a recession is the marketing, PR and ad budget. And the first thing to be curbed in our personal spending habits is leisure. The fact that these women are thriving is testament to their grit and their ability to put their creativity to good use.
The second important trend of this year's list is the strong showing by women from financial services – there are nine in total, from JP Morgan, Cantor Fitzgerald, Oxford Economics and HSBC. There's been a lot of navel-gazing in the sector since Lehman's fall in 2008. Had things got too macho? Don't we need more women in banking and economics? Our 2010 list heralds a new wave of influential young women looking to make their mark on the financial and economic life of the UK. However, their potential to inspire the generation beneath them rests on the eradication of the shameful level of sexism that still blights the Square Mile.