MT's Cyber Monday survival guide
It's about to be that time of year again: the day consumers get click-happy in their frenzy for festive fulfilment. But can you meet the demand?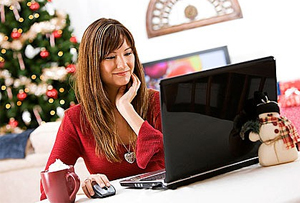 Sod Black Friday: that's sooo last century. This year, it's all about cyber Monday, the day online retailers (well – Amazon, mainly) expect a pre-Christmas boom in orders. Apparently, 9pm on 6 December will be the busiest time of year for online buying. But what with Royal Mail (better known as Royal Fail) to negotiate and various strikes getting in the way, are you ready for the rush? Here's MT's guide to making sure your customers get their Christmas pressies on time…

Have plenty in stock
It sounds like an obvious one, but many a retailer has been taken aback by quite how large the surge in demand on cyber Monday actually is. The number of people doing their festive shopping online is expected to increase by 16.3% this year, according to shopping comparison website Kelkoo, which also expects shoppers to spend a fifth of their Christmas budget online this year – a total of £13.4bn. And while most retailers have put in their orders for plenty of extra stock, it's worth having a look around to find companies other than your usual supplier who might be able to help out with any last-minute emergencies.

Marketing
Online marketing is a doddle (in theory, at least): just a few clicks and you can have an ad campaign aimed at exactly the people who would be your customers. Google AdWords (and its Bing and Yahoo! cousins) doesn't cost much, but can be incredibly successful if you've targeted it at the right keywords. The online marketplace is becoming increasingly crowded, so even if you don't use pay-per-click marketing during the rest of the year, now's the time to start if you want to be at the top of people's Christmas lists. And it's not only very measurable, but very easy to make changes to – so if you set up a campaign now, by the time next Monday rolls around, you'll have honed it to perfection.
Check your IT
As the clock ticks toward 9pm on 6 December the worst thing that could happen is that your credit card machine/shopping cart/server goes down. So double-check all your technology before the day arrives to prevent customers from getting so frustrated, they go elsewhere.

Keep customers informed
Let customers know through Twitter, Facebook etc if something's about to run out. Likewise, delivery times: keeping customers abreast of when they need to order by will help them to plan their shopping (not to mention their finances).

Don't rely on Santa's elves
The Royal Mail is notoriously unreliable, so make sure you have a back-up delivery option, just in case the Christmas post (once again) proves too much for it handle.