MT's Little Ray of Sunshine: A canis canem edit world
Local council have banned Latin on the grounds that it's confusing and elitist. But cui bono, exactly?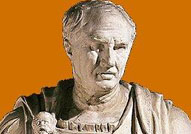 Generally speaking, we're big fans of the campaign for plain English here at MT – there's far too much jargon in the professional world for our liking, and local government tends to be more guilty than most. However, we can't help feeling that things have gone too far when councils start banning the use of Latin pro bono publico. Perhaps aware that ipsa scientia potestas est, several UK local authorities have banned the use of Latin expressions – e.g. vice versa, quid pro quo etc. – because it's elitist and discriminatory. A case of damnant quod non intellegunt, perhaps?
Bournemouth Council, for instance, has come up with a list of 18 phrases that staff are not to use in verbal or written correspondence. 'We advise against using certain words, particularly when staff are writing to those whose first language may not be English,' a spokesman told the BBC. He insists it's 'a guide only, not a direction' – but that sounds like a de facto rule to us, unless you want to be persona non grata within your own office. The town has always been a destination of choice for those seeking physical recuperation, but perhaps the burghers of Bournemouth have lost interest in the mens sana in one's corpore sano?
The Plain English Campaign also supports the ban – it suggests that officials use Latin, inter alia, to make themselves feel important, and points out that it might stop people confusing e.g. with the word 'egg' (arguably such people ipso facto don't deserve public support, but we'll let that slide). They clearly feel that mutatis mutandis, the senatus populusque Britannicus will find a more enlightened modus vivendi.