MT's week in 60 seconds
The best of this week's business news: spending tanks, battered banks and bad-taste pranks...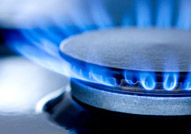 This week's been all about soaring costs. Inflation jumped above 3%, according to the Government – that means interest rate cuts are off the agenda for the foreseeable future, despite more gloomy figures on the housing market (though at least we're keeping a stiff upper lip about it). The main culprit, of course, has been the spiralling cost of fuel, which is forcing suppliers like Centrica to hike their gas bills and heavy fuel users like BA to push up their ticket prices. With less money in our pockets, high-street spending apparently hit an eight-year low – retailers like Currys are really feeling the squeeze…
It's also becoming a very expensive time to be a bank shareholder. Bradford & Bingley became the latest to announce a cash call this week, while even those who claim they don't need extra money (like Alliance & Leicester and Barclays) are getting short shrift from the City. In fact the banks seem to be about as popular as Rangers fans in Manchester at the moment: some of the biggest operators are being sued in the US, while the Lib Dems became the latest to demand a complete overhaul of the system. (No wonder the townsfolk of Lewes want to cut them out of the loop and print their own currency…)
But banks aren't the only ones feeling the heat at the moment; Yahoo faces a proxy battle with activist investor Carl Icahn, who's demanding blood after their refusal to accept Microsoft's takeover bid; while Tesco has been taken to court by Sir Tom Hunter in their continuing boardroom spat over garden centre chain Dobbies. It's another headache for boss Sir Terry Leahy – and he doesn't even have the consolation of being the biggest sandwich seller in the UK any more, thanks to the explosive growth of Subway (clearly it'll take more than a bit of economic meltdown to stop Britain buying toasted subs).